Travel Enthusiast is a free resource offering expert, researched information on travel destinations, tips and travel gear. We publish travel related news, tips and travel product buying advice for anyone who is a travel enthusiast.Travel Enthusiast is one of the most trusted online content publishers, producing premium content that is designed to educate and inform a wide range of audiences.
Learn More About Travel Enthusiast®
Board of Advisors
Kayla Rauh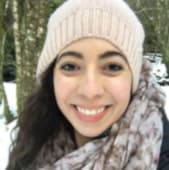 Kayla Rauh is a Flight Attendant for a Major U.S. Airline, with over four years in the industry. Kayla has always been passionate about traveling. She aims to see the world, and truly makes as many memories as possible! She believes life is too short to pass up on the beauty this world has to offer! She help other fellow travelers, experience what she has so far!
Other than trying to experience as much of the world as possible, Kayla has also obtained a degree in: Criminal Justice & Criminology, with an emphasis on Fire and Emergency Response Administration. Not only does she aim to travel the world, but to do it as safely as possible!
When she's not traveling, she's at home in Denver, Colorado where she lives with her siblings, and their three dogs.
Nena Zahedi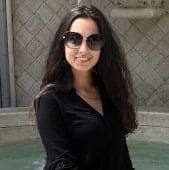 Flight attendant and travel blogger Nena Zahedi has a plethora of travel experience. Running her own travel blog www.nenakaylyn.com she has visited over 35 countries. Her website includes cash hacks, travel reviews, and much more! She is currently working on her bachelor's in business management and marketing. In her free time, she enjoys travel, reading and working out. Nena currently resides in Orlando, Florida.

Our Writers
Cynthia Lopez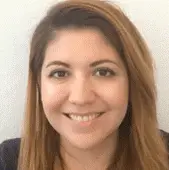 Cynthia is the managing editor and frequent contributor. Cynthia has a degree in Global Studies from the University of California, Santa Barbara. In 2007, she discovered her passion for travel while studying abroad in Siena, Italy. Having caught the travel bug, Cynthia began to travel throughout the US and participated a travel study program in New York. After college, she lived in South Korea, China and Germany. She now lives with her husband in Southern California. Cynthia is a travel enthusiast and has been writing about travel-focused topics, advice and trends since 2014.
How We Support Travel Enthusiast
Travel Enthusiast is a participant in the Amazon Services LLC Associates Program, an affiliate advertising program designed to provide a means for us to earn fees by linking to Amazon.com and affiliated sites. We include Amazon links to many of the products we feature on our site. If you click on one of those links and make a purchase on Amazon, we receive a small percentage of the purchase price in the form of a commission directly from Amazon. You can read more about The Amazon Affiliate Program here.
This is how we're able to fund and support the work we do at Travel Enthusiast, so that we can bring you the best travel news, tips and expert product reviews and still remain a free and unbiased resource.